A2 Consolidation
is a hybrid coaching program that combines one self-study course and group speaking sessions
A2 Consolidation
a group coaching program for learners who have achieved level A1 and want to take their Luxembourgish to the next level or for those who had reached level A2 some time ago and now need to refresh their knowledge.
a hybrid course that combines self-study with speaking sessions that help you to actively use the language by studying from the comfort of your own home.
Moien, I'm Anne
Your Luxembourgish language teacher & coach
And I'm truly dedicated to and passionate about teaching and Luxembourgish.
As a success coach, my work is focused on helping students progress as fast as possible with my proven methods, learning strategies and my experience.
I can say with absolute certainty that my courses are the most results-oriented and effective courses for learning, improving and practicing Luxembourgish.
My aim is to work with you and ensure you develop your Luxembourgish language skills and ultimately reach your goals!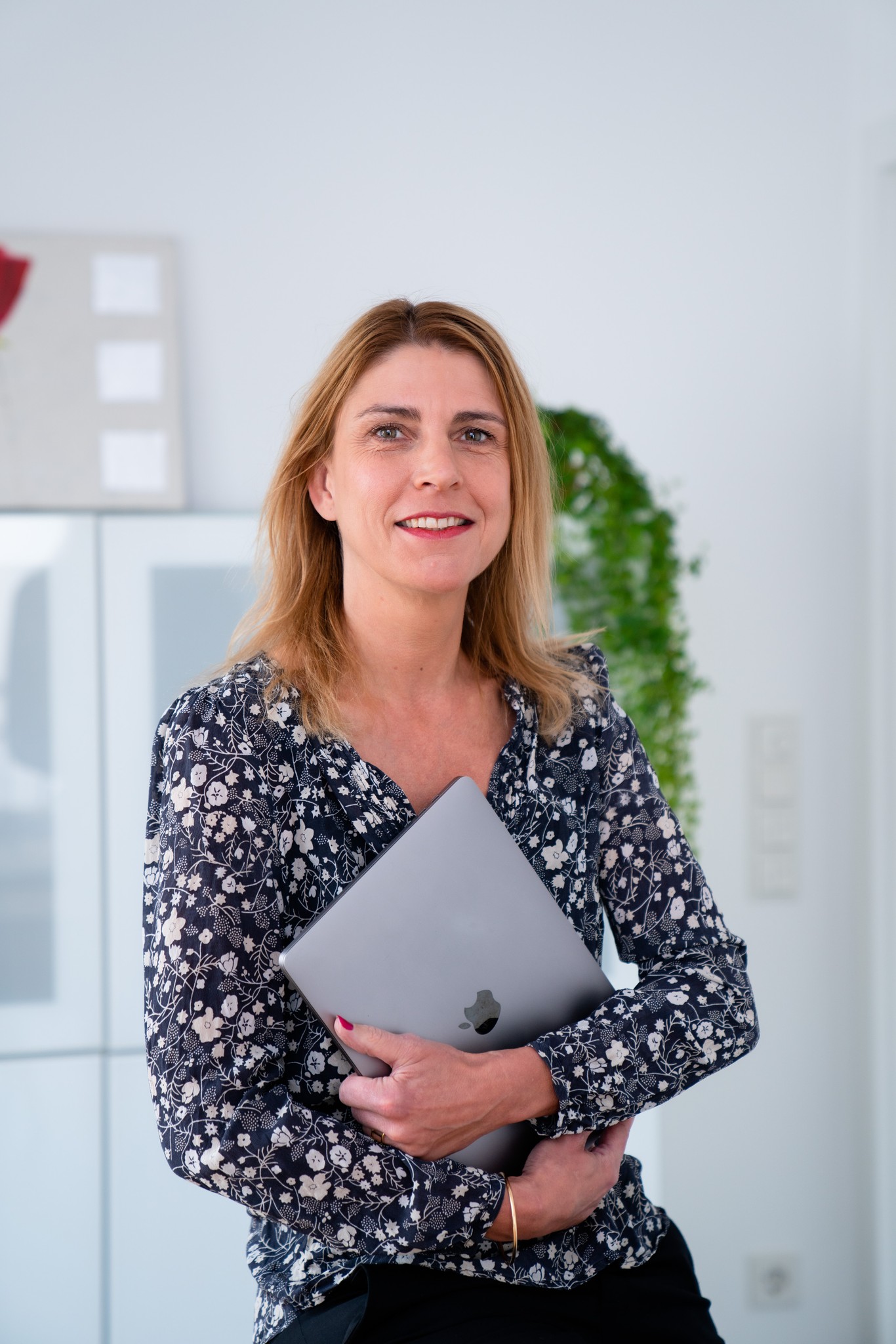 If you learned Luxembourgish a few years ago but have not been practicing the language, then this course will be the perfect way to review what you once knew.
Together we'll:
extend what you have learnt in A1. We will look at more complex vocabulary so to increase your range of vocabulary and, most importantly, you'll learn to manipulate the language so to be able to say exactly what you want to say, for example in a speaking test!

practice talking about your home and town, your health and aches, talk about what you did yesterday or during your last vacation and talk about your future plans.

do all this in a way that allows you to keep learning Luxembourgish with lots of practice and that continually boosts both your motivation and progress.
This course is based on a carefully constructed pedagogy which ensures that you progress through the lessons and build on previously-learned materials.
What does the course contain?
1 study guide and 1 study plan

35 video recordings

24 audio recordings (dialogues)

Online flashcards

Chapter quizzes

Monthly progress challenges

Weekly speaking sessions (2-month period)

support and feedback from the team
Start: at any time. 
Level: False beginner / Students who have completed level A1
Access to learning materials: 12 months
Method: Self-study + live weekly speaking sessions (a 2-month period)
Community: yes
The course includes also useful vocabulary which is helpful for those of you who want to take in the near future the Sproochentest so to be able to apply for the Luxembourgish citizenship.
This course also qualify for a refund (up to 750€) from the Ministry of Justice in Luxembourg once you have passed the Sproochentest!
Frequently Asked Questions
When does the course begin?
The course is immediately available upon purchase. You have instant access to all the course materials upon purchase.
How long do I have access to the course material?
You get 12 months access to the self-study course and a 2-month period of speaking sessions
Can I have a preview of the course?
Absolutely - simply click this link and preview the entire lesson 1 of A2 Consolidation and get a feel for what awaits you.
How and when do I join the group speaking sessions?
Upon purchase you'll receive a welcome email where I introduce you briefly to the program. I'll ask you to tell me when you would like to join the group speaking sessions. Let's say that you join on January 1st, but you would like to join the speaking sessions only as of February 1st. Then you'll be able to participate to the weekly speaking sessions from February 1st until March 31st. There is no possibility to pause the speaking sessions. Once we agreed on a starting date you have a 2-month period (without break) to participate to them.
What is the time commitment per week?
​​Depending on how quickly you want to reach your goal, that's really up to you. We recommend that you do one chapter a week. Each chapter is broken down in 5 easy to manage lessons of 40 minutes each. After having gone through 1 chapter, take 30 minutes to test your knowledge by doing the chapter's quiz and another 20 minutes to practice pronunciation & vocabulary with the online flashcards.
Do I get support, community or 1:1 access to you?
Yes you get – for a 2-month period – weekly group live sessions with one coach of my team where the focus is on practicing speaking. And by joining this course you'll have access to the private online community group where you get support and feedback and answers to any questions you have. That's also where you'll meet fellow students. There are no 1:1 sessions with me.
Am I eligible for a refund if I pass the Sproochentest?
Yes, if you successfully pass the Sproochentest, a part of the cost of the course (up to €750) will be reimbursed by the Luxembourg government. Just email me and I'll send you a receipt of payment.
Are there any other material or equipment costs besides the enrollment cost of the course?
There are few additional resources you can purchase to help you learn Luxembourgish. None of these are required. I recommend 1 tool you should use within the program and it is free.
Is your program really effective?
Yes it is extremely effective. However, it only works if you DO. If you do the work and listen to us, you will get the results you need. If you do not do any work, you won't.
What's the difference between this course and your online course A2 Consolidation?
The above mentioned course is a self-study and self-paced online course. You learn alone, on your own and at your own pace. You don't get any coaching support, no speaking sessions, no feedback on your progress, nor access to a private group community.
Do you offer a referral commission?
Absolutely! The Referral Program is a win-win-win. We offer a referral commission for anyone you refer that enrolls in this course. There is no limit to the number of people that you can refer into the program!