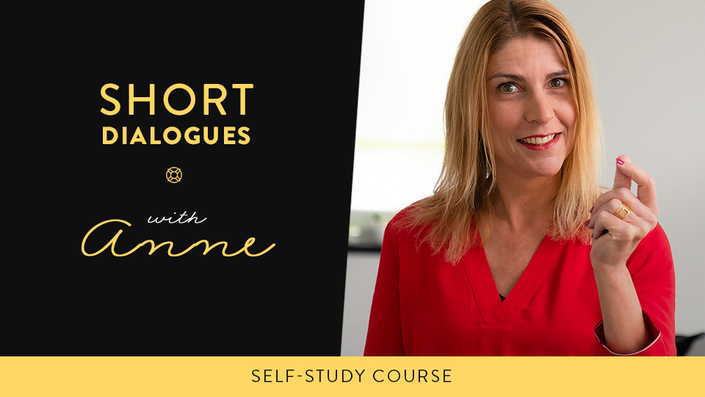 Short Dialogues
14 Dialogues to improve your listening and speaking skills! Level B1 / B2
The Short Dialogues Course (14 dialogues) has more advanced conversations that are full of common expressions used by native Luxembourgish speakers. It teaches you the phrases in context so that you'll be able to remember and use them – and become more fluent in Luxembourgish as a result.
If you're an advanced student, you might feel like you have a decent understanding of Luxembourgish, and you can communicate in practical situations… but sometimes when you hear two native Luxembourgish speakers talking, you have little to no idea what they're saying!

What kind of Luxembourgish is this? You might almost feel like they're speaking a different language! Suddenly you start to lose confidence and feel like you really don't know Luxembourgish very well after all.
Informal spoken Luxembourgish – like the kind you hear in native speakers' conversations – is full of expressions that Luxembourgish textbooks often don't teach.
So how can you learn these expressions WITHOUT getting confused and lost in the conversation?
This course is a fun and effective way to learn new words and expressions – and improve your ability to speak in Luxembourgish.
Each lesson is based on conversations on a specific topic. Reading and listening to the dialogues will help you improve your understanding of spoken Luxembourgish.
The next part of the lesson explains the vocabulary you heard in the conversations, teaching you new words and showing you how to use them.
There are lots of practice phrases which you can listen to and repeat to improve your Luxembourgish speaking. The exercise will help you test yourself and remember the new vocabulary!
Course Curriculum
Instruktiounen
Available in days
days after you enroll
Léisungen
Available in days
days after you enroll
Your Instructor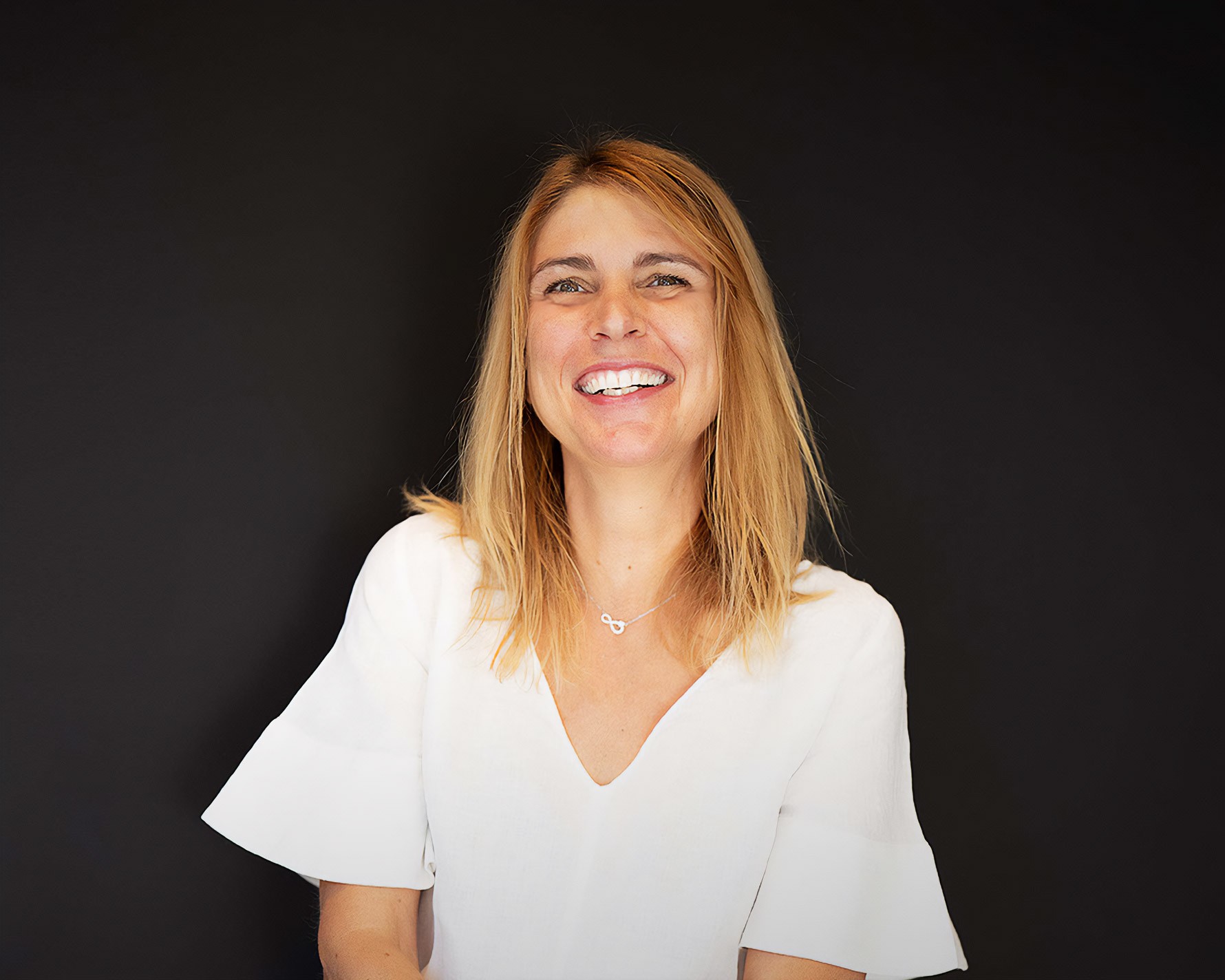 Moien, I'm Anne, the founder of Luxembourgish with Anne and the language coach. I am truly dedicated and passionate about teaching and Luxembourgish. Since 2012 I've helped thousands of students get real results with my proven methods and learning strategies. My aim is to work with you and ensure you develop your Luxembourgish language skills you need and ultimately reach your goals!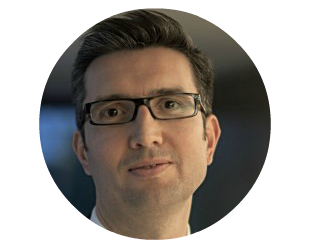 " Anne adapte ses cours en fonction du niveau de l'élève et de ses besoins. Elle sait être disponible et patiente. Anne est la meilleure des enseignantes de Luxembourgeois qui m'a réellement permis d'améliorer mon niveau grâce à son expérience, sa patience et sa très grande pédagogie. Anne saura trouver la méthodologie adéquate pour vous faire progresser."
- Sébastien Brinster, Operational Risk Manager at the Banque the Luxembourg
This course is self-paced, meaning you learn at your own rhythm.
How does each lesson work?
1) Listen to the conversation while trying to answer comprehension questions. This is very important to develop the skill of being able to understand the main details, even if you don't understand every word yet.
2) Listen to a short extract and try to write down what you actually hear.

3) Read my explanation. I'll teach you all the new words and expressions in the context of the conversation.

4) Next, try the vocabulary exercise to review and practice the expressions you've learned.

5) Finally, I will ask you to write your own dialogue or text so to practice what you have learnt!

This method prioritizes ACTIVE learning – you're not just passively listening but you're actively putting it into practice. Active learning like this is the best way to improve your Luxembourgish skills for life!
This course includes
14 lessons - written & audio clips & dictées
14 exercises
Upon purchase of the course, you'll have instant access to the lessons, and you can also download them.
Are you ready to improve your listening skills?
Start Learning Conversational Luxembourgish Today!